"Client-First Philosophy"
There are many qualities and skills that go into being an excellent real estate professional - integrity, in-depth community and market knowledge, marketing savvy, effective negotiation skills and a high-quality professional network, all of which are hallmarks of "The Dembowski Team" business plan and mission.

In their over 48 years of combined experience as Orange County Real Estate Professionals, and hundreds of homes sold, their priority is to exceed their client's expectations, always focusing on their individual needs and goals. This means they are both accessible, are great listeners as well as communicators. Considering Ken and Caroll's vast experience in selling in every type of market, they provide the knowledge you want and the experience and integrity every seller and buyer deserve.

Ken and Caroll have worked with hundreds of agents in their careers and have gained the respect of the Real Estate Community due to their knowledge, integrity, and ability to work through any difficult negotiations.

A "client first" philosophy has always been their approach. The Dembowski Group works continually to improve their skills and ways of doing business. In addition, they strive to offer the latest and best in technology &social media exposure. This assists Ken and Caroll in extending the vast range of services provided to their clients.

With over 18 years of training by America's top Real Estate coach, they have gone beyond what most Brokers' have to offer, with weekly mastermind conference calls with top agents across the U.S. and Canada, as well as twice yearly meetings with other top agents in the U.S. and Canada. This allows their Team to expand their knowledge of the Real Estate business, "outside the box" thinking, and that knowledge is incorporated into all aspects of the Dembowski Team's systems of operation.
Thank you for your time and we look forward to being of assistance to you!
About Ken and Caroll Dembowski
Ken has been selling homes in South Orange County for over 28 years, having worked at several Brokerages, providing him with a broad perspective of sales styles, and earning the top awards yearly, offered by those Brokerages for top selling agent. His sales encompass the entire Orange County area and beyond, due to the many loyal past clients who move outside of O.C. and wish to have the experience and dedication Ken offers to all of his clients, to their family and referrals of close friends. Ken hails from the Chicago area, where most of his large family still resides. Moving to California to escape the winter in his youth, he never turned back and enjoys all the Ca. lifestyle has to offer and the many opportunities the area offers for investments, obtaining your dream home and successfully turning your home into a stream of revenue.

Ken has several degrees and designations, including the "Certified Luxury Home Marketing Specialist".

Caroll is a native of Southern Ca. and has designed, created and sold several successful businesses in her time here. Creative design and writing are two of her specialties. She has trained with the renowned Resource One Inc. who among other prestigious accomplishments, has the honor of staging the "Governor's Ball" for the Academy Awards each year.

In 1995 Caroll joined Century 21, working for the Owner/Brokers her assistant and general office assistant. Within a short time, Carol obtained her license, as she knew she had found her calling. Working to help others has always been a passion, and assisting such great people in finding and selling their homes fits into her love of helping others obtain their dreams. Caroll's Real Estate career spans 20 years and counting. She and Ken met through Real Estate and joined their individual businesses in 2002.They are pleased to offer their clients the benefit of two full time dedicated sales professionals, working together for their client's best interests.

In 2008 The Dembowski's were awarded the prestigious "Five Star Professional Award" featured in the Orange Coast Magazine, "Defining and Promoting Professional Excellence" in their profession. The Dembowski's have been awarded the Five Star Award six years in a row, since the inception of the Five Star program. It is especially interesting that to note to even be considered for the Five Star award the professional must be nominated by their own clients. As of now, Ken and Caroll have been awarded every year since the inception of the Five Star award, being nominated every year by that year's real estate client sales. The Dembowski's are also multi-awarded members of the renowned "Remax Fine Homes and Estates" of the luxury marketing division.

Ken and Caroll have earned the top level of sales awards in every Brokerage they have been involved with. In 1998 they elected to be coached by the number one national Real Estate Coaching program in the country and soon after were chosen to be personally mentored by the originator and owner of that coaching program. Meeting top agents within this program, exchanging ideas and participating in mastermind groups with top-selling agents across the U.S. and Canada have benefited Ken and Caroll and also their clients.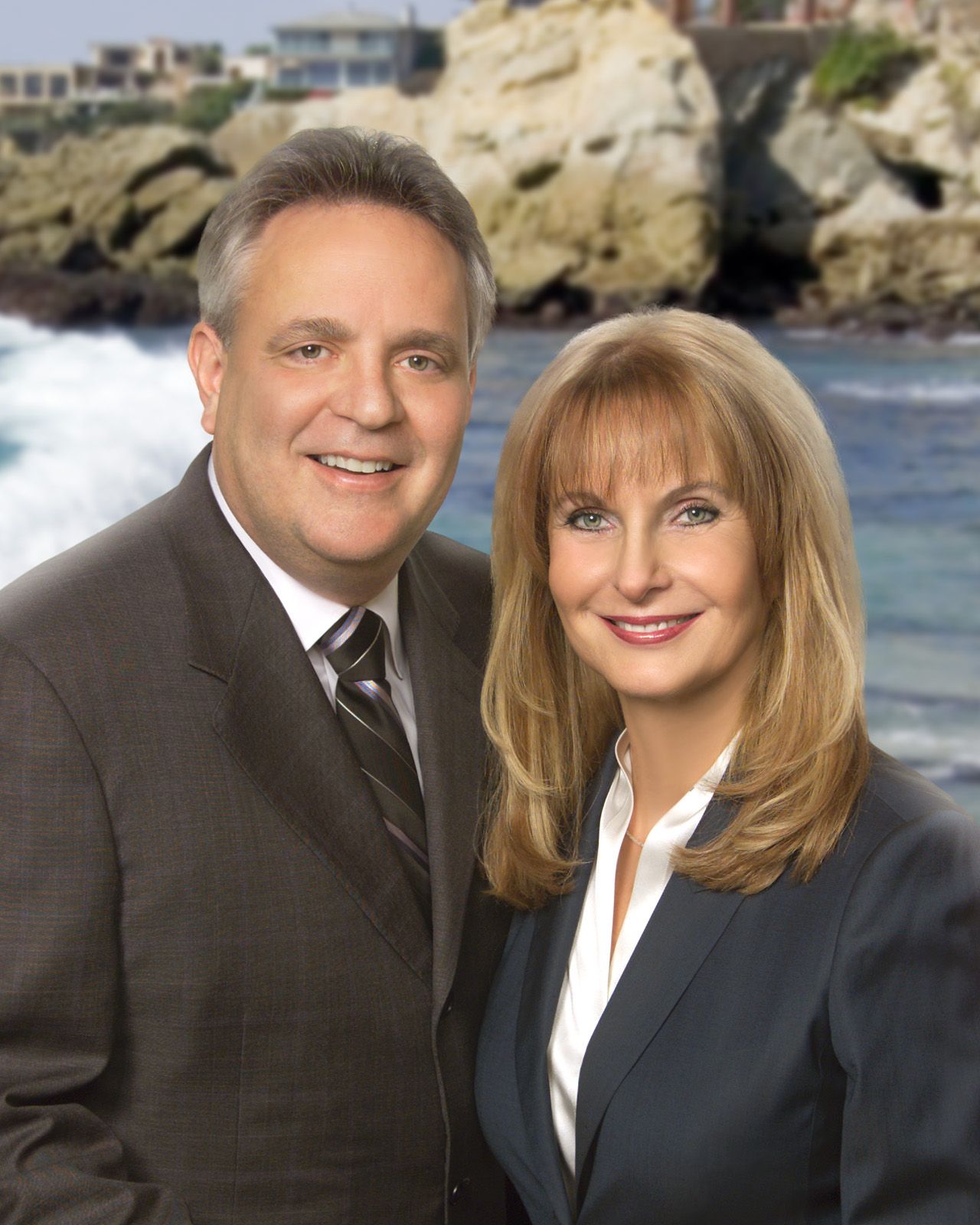 Ken and Caroll
Dembowski
Ken Dembowski: CA DRE # 01061678
Caroll Dembowski: CA DRE #01246140
Call or Text:
949-556-4500
Contact Us! We'd Love To Hear From You